Amalie Reedtz-Thott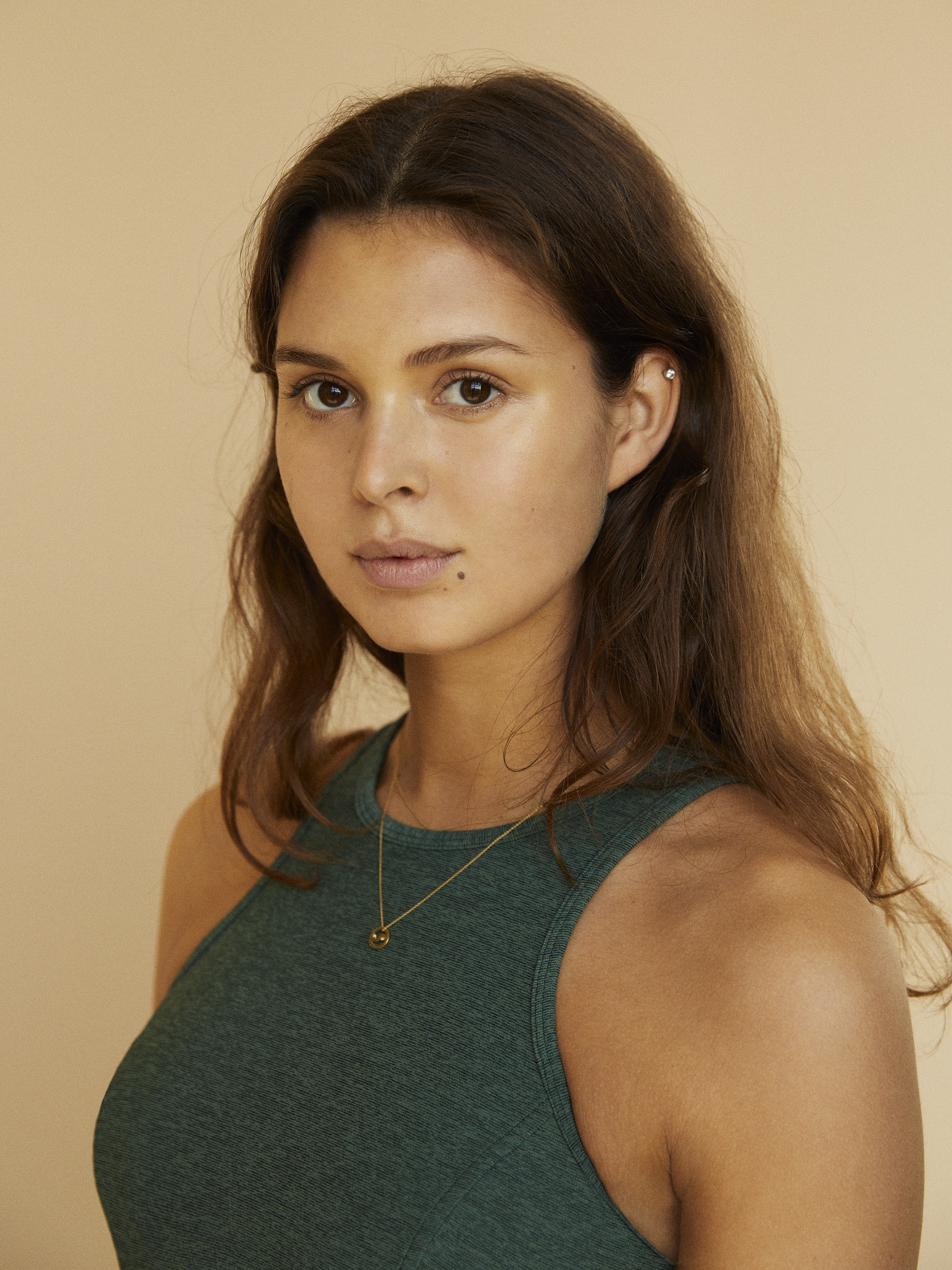 Tell us a little about yourself
My name is Amalie, 25. I work as nurse on a psychiatrist ward in Copenhagen. But more importantly I'm the mother of my little newborn girl Bobbie. I'm definitely the outdoors type and I spend a lot of my time in our house in the countryside with my horse and my part time dogs.
What is your everyday routine?
Everything has changed since Bobbie arrived, including my daily routines. A tight schedule has been replaced maternity leave with full focus on taking care of her. Every morning when Bobbie takes a nap I take a hot shower with 3 drops of lavender oil, a hot cup of tea and then we go for long walks with family and friends. Through out the day I focus on eating healthy nurturing food, drinking lots of water at taking my postpartum supplements.
What is your approach to a healthy lifestyle?
Healthy lifestyle for me is feeling good about myself. For me that it is keeping my body and mind in shape with Yoga, Pilates, and long walks in the forest, as well as eating lots of hot meals and drinks of herbal tea. And never missing my mandatory green smoothie and vitamins every morning!
Why did you start taking VITAVIVA? How do they affect your everyday life?
I started taking VITAMAMA when I found out I was pregnant. They are so convenient because they are pre packed and each packet contains all the vitamins, minerals, probiotic and oil you need. They are easy to take with you on the go and therefore also easy to remember to take.
Is VITAVIVA different than other supplements you have taken? If so, why?
First of all I love VITAVIVA because of the high quality that the products have. I have tried a lot of different types of prenatal vitamins, but VITAMAMA is the only one that doesn't make me feel sick.
Which are your favorite VITAVIVA products and why?
I love VITAMAMA because you can take it before and during pregnancy and while nursing.
Do you have a mantra that you swear by?
"Say what you mean, mean what you say "
VITAMAMA is a special combination of vitamins, minerals, amino acids, herbs, probiotic and omega 3 oils tailored to future mothers. VITAMAMA is recommended 3 months before pregnancy, during pregnancy and after birth throughout the breastfeeding period.

VITAMAMA is a convenience pack of 30 individual bags easy to bring with you on the go - each with a daily dose of 4 VITAMAX (multi/greens), 1 Probiotic, 1 Calcium/magnesium, 1 Organic Flaxseed Oil.

NOTE VITAMAMA is currently out of stock. We recommend to take the VITADAILY instead, which contains the same dosage of vitamins, including folic acid and also the Organic Flaxseed oil. If needed the Probiotics can be bought seperately and also the Calcium/Magnesium.

NOTE: VITAMAMA does NOT contain iron - this must be taken seperately. We recommend organic iron.

Learn More